FIG announced as a winner on the Luxury Lifestyle Awards
FUSION INTERIORS GROUP (FIG)
Region
Dominican Republic
Category
Hotel Interior Design
Website
https://fusioninteriorsgroup.com/
Leading the hospitality industry in design, Fusion Interiors Group (FIG) comprises a global team of over 35 designers in nine cities worldwide. The studio is recognized for creating unique narratives across a diverse range of projects, including luxury hotels and resorts and the wellness, food and beverage, residential, and leisure sectors.
Fusion Interiors Group was established 12 years ago by CEO Hilary Lancaster, who believes in cultivating a culture of collaboration and diversity. FIG prides itself on its versatility, bridging the worlds of luxury and lifestyle.
FIG believes strongly in adding life and meaning with a human story that bonds the guest to a brand and a memorable experience. This is clearly illustrated in Club Med Miches Playa Esmerelda. The company designed every area of the resort around four integrated villages. The goal was to respect the natural environment and incorporate elements of it into the interiors. 
The resort is divided into four main villages, each with its own theme, creating four unique worlds within one resort. The Village Centre is where all the action happens, and there are a variety of restaurants, bars, and the Cinq Mondes Spa.  
At Club Med Miches Playa Esmeralda, the team has worked hard to create a combination of natural luxury and Caribbean vibrancy in a stunning, untouched location. The project is the largest five-trident Club Med in the world and one of the most ambitious and luxurious projects the company has ever taken on.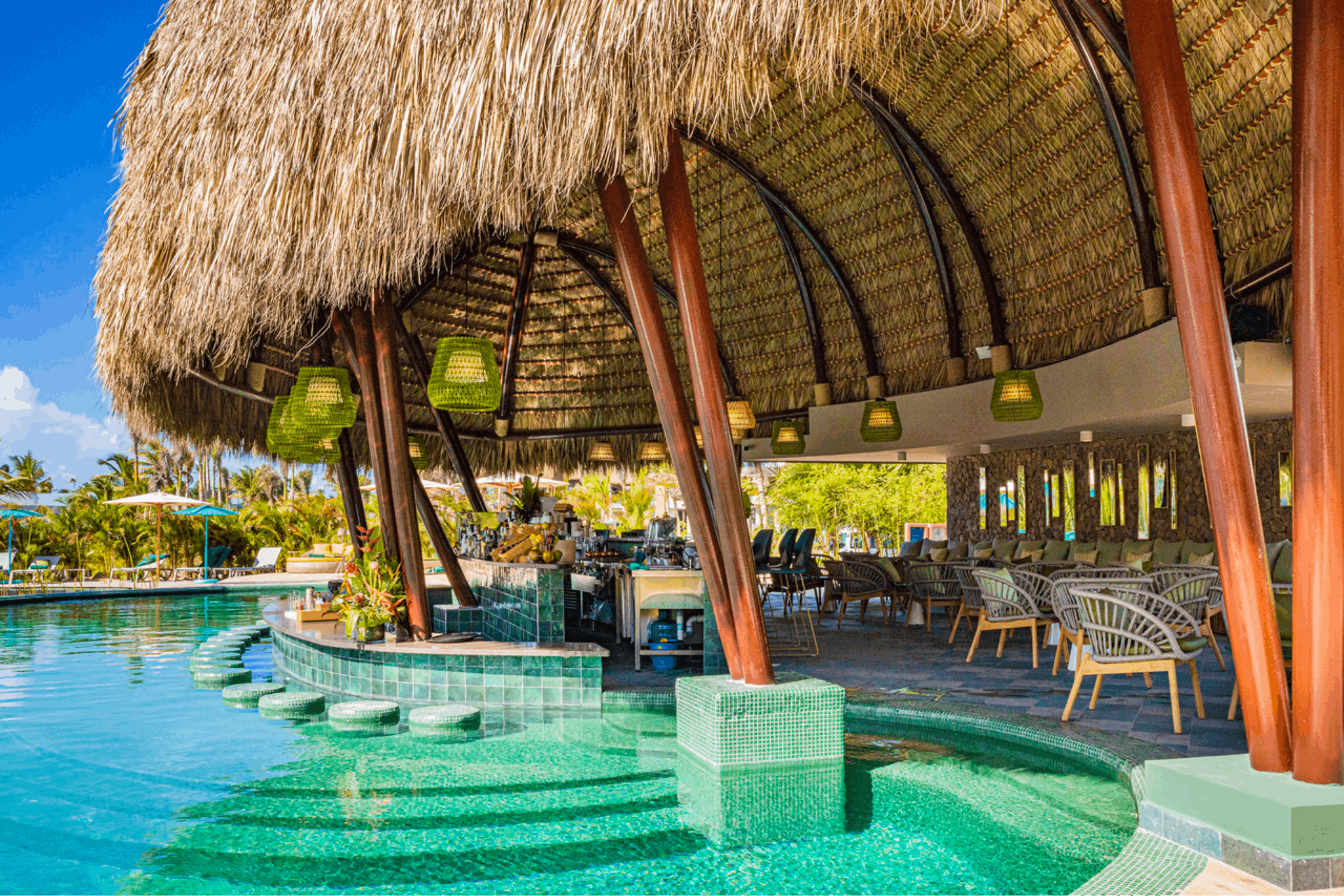 https://luxurylifestyleawards.com/winners/hotel-interior-design/fusion-interiors-group-fig