Article in The Nudge Magazine – Dorothy & Marshall
Is an old courthouse a good place for a restaurant?
You be the judge.
At least you can be with a visit to Dorothy and Marshall, which is now open in the Grade II listed Bromley Town Hall's former courthouse.
Originally built back in 1906, the place has been fully restored to its former glory, though they've swapped the bench for banquettes, and the gavels for gravyboats. It now has wood-panelled walls holding aloft a soaring ceiling, with arched windows letting light flood over the midcentury furnishings.
The kitchen is being marshalled by one Ralph Jones, a Bromley native who has studied under the likes of Marco Pierre White, Chris Galvin (who heads up Galvin La Chapelle), and Eric Chavot (of Bob Bob Ricard Cite fame). He's putting together a menu of upscaled classic British dishes, ranging from braised beef short rib with Guinness & black treacle, plus a bone marrow mash; to baby artichokes with heritage tomatoes & Ragstone goat's cheese. And for dessert? There's a treacle tart with raspberries, all topped with whipped almond clotted cream; and a show-stopping flamed baked Alaska doused in sloe gin blackberry sauce.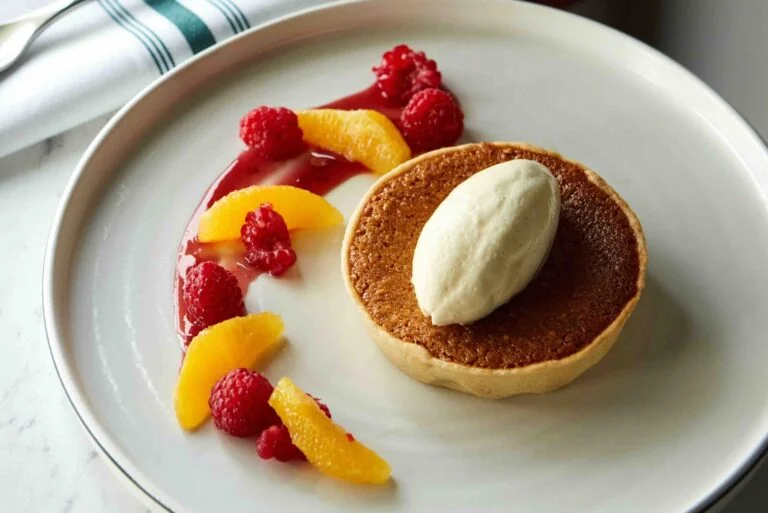 Will it be as good as it sounds?
We'll reach a verdict soon.
NOTE: Dorothy and Marshall is open now, you can find out more and make a reservation on their website right here.
Dorothy & Marshall | 4 Court Street, Bromley, BR1 1AN
Published on: https://thenudge.com/london-restaurants/dorothy-marshall/